Get to Know Wolfgang Wiedenroth and Priyank Pathak
Our Kanban University Distinguished Fellows interviews continue! This month, Todd Little talks with Wolfgang and Priyank about their Kanban journeys and how the Kanban University community has evolved in 10 years.
​Watch below to hear more.
How have you seen the Kanban community evolve over the last 10 years?
"In the beginning, it was a bunch of people seeking knowledge – how to find a good way to improve work and how they can do that with Kanban. Today, it's more about people spreading the word. We have a good understanding of how things work. It's less searching and more talking and helping people. So the community itself was looking for answers and today we are sharing our knowledge and spreading what we have found."
Wolfgang Wiedenroth
Trainer, Consultant, Flowmaker for Business Agility
it-agile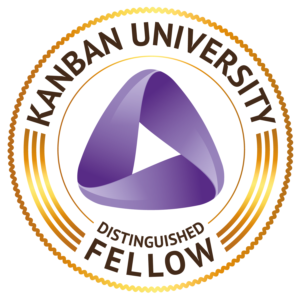 How have you seen the Kanban community evolve?
"As a community, it has transformed completely over the last 10 years. You see various conference and retreats happening across the globe. Along with that, you see a lot of new courses and a lot of new people. There are amazing people at Kanban University and, as a community, new faces and value adding people have joined. It has grown, it is continuously growing and continuously evolving. As we say, it is pragmatic and it is actionable."
Priyank Pathak
Founder and CEO
INNOVATIONROOTS.com