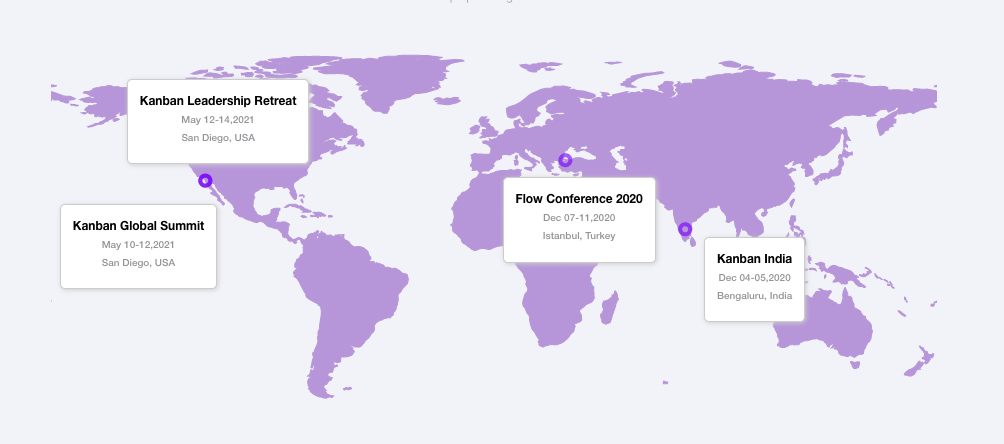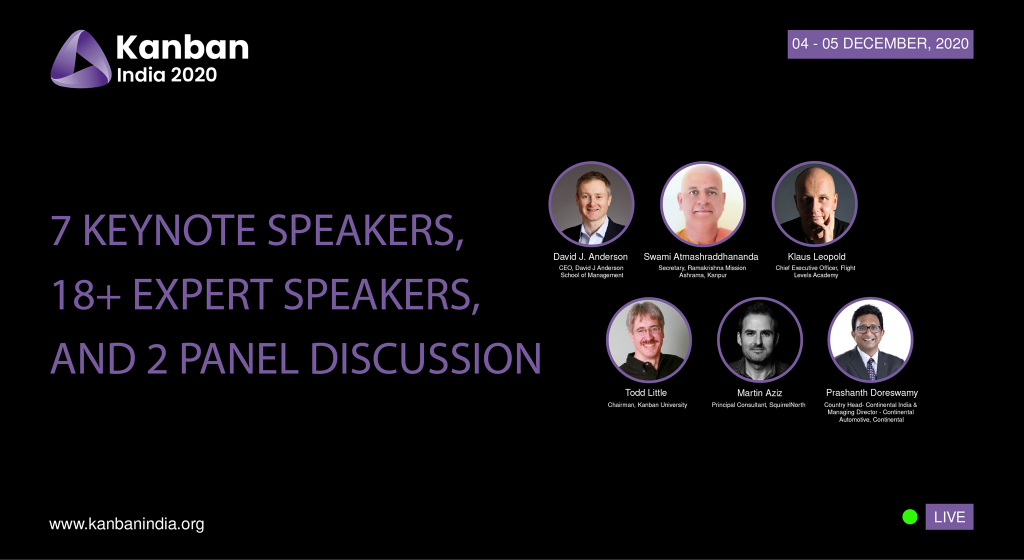 Kanban India 2020
December 4 – 5
Online
13:45 – 22:00 IST
Formerly Lean Kanban India, this conference has been a vital platform to further the foundation of the Kanban Method and bringing the teachings of 'Alternate Path to Agility' for professionals across India. In the past five successful years, it has helped to shape perspectives of some of the most important executives and entrepreneurs in strengthening their businesses and organisations,
Featured Keynote Speakers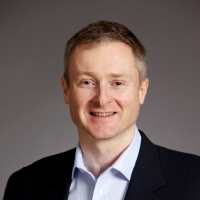 David J Anderson
CEO, David J Anderson School of Management

Day 1 Keynote:
Flow is the Wicked Pursuit of Soulless Zombies

Closing Keynote:
Simple Dependency Management: Stop Tying Yourself in Knots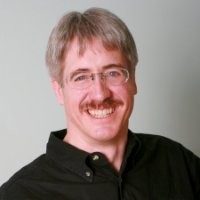 Todd Little
Chairman
Kanban University

Day 1 Keynote:

Agility and Closed
Loop Feedback

Flow Conference
December 7 – 11
Online
06:00 – 14:00 GMT
The Flow Conference has organized five days packed with inspiring sessions, case studies, clinic sessions and flow camp. The conference goal is to bring the local and international business agility community together in a friendly, educational and fun environment. Join the conference online to exchange and explore ideas between professionals.
Featured Keynote Speakers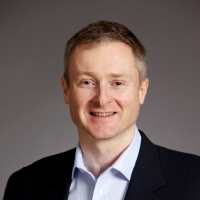 David J Anderson
CEO
Mauvius Group
Day 2 Keynote:
Flow is the Wicked Pursuit of Soulless Zombies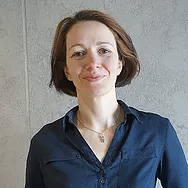 Anna Radzikowska
Product Manager
Mauvius Group

Day 3 Keynote:
Cunning Kanban. How Did the Kanban Method Help You in #coronaworld?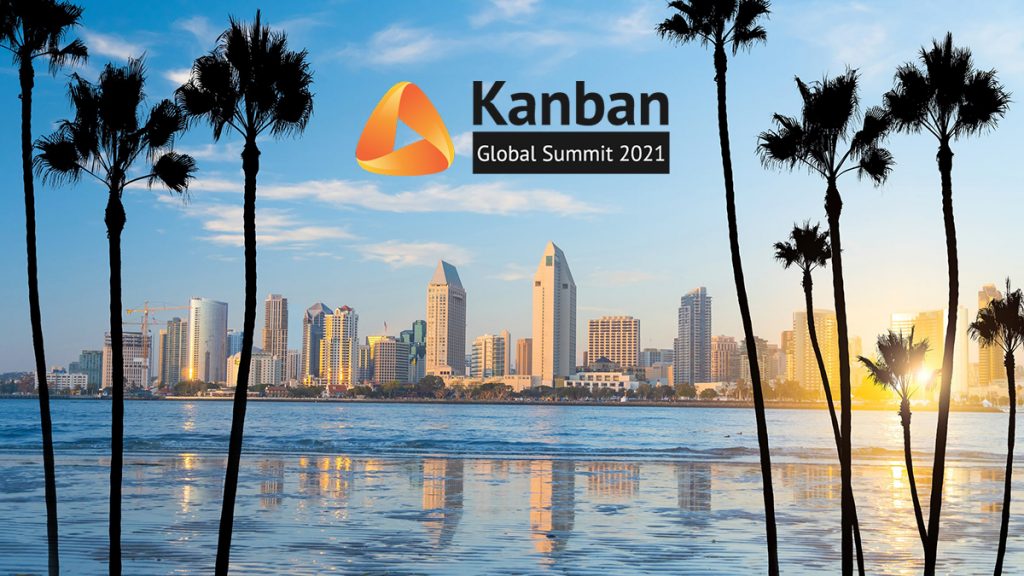 Kanban Week 2021
Kanban Global Summit
May 10-12

Kanban Leadership Retreat
May 12-14

Rancho Bernardo Inn
San Diego, California, USA
The Kanban Global Summit (KGS), former Lean Kanban North America (LKNA), features world leaders sharing their experiences with the Kanban Method and offering proven techniques. KGS21 features keynotes, Wednesday workshops, coaching clinics, social receptions, and learning labs. The Learning Labs focus on a particular topic and provide a great way to learn and get your specific questions answered while connecting to Kanban experts and enthusiasts.

Deep-dive on topics like how to talk about Kanban in your org, enterprise scaling, enterprise agility, coaching with the Kanban Maturity Model, upstream Kanban, improving predictability and much more.

Immediately following KGS, join with leaders and enthusiasts in the Kanban space for the Kanban Leadership Retreat. This is an unconference where there is no set agenda. Participants bring topics they want to discuss and the agenda is planned on the first night of the event.

Stay tuned for more Kanban Week details in 2021!