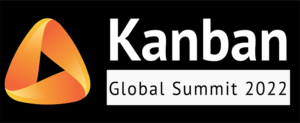 Meet the Kanban Global Summit 2022 Keynote Speakers
Today is your FINAL DAY for Super Early Bird Pricing
We can't wait to finally bring you two incredible keynote speakers for Kanban Global Summit 2022. Experience all the Kanban community has to offer when we reunite for the first time in three years in San Diego!
On Monday, March 14, David J Anderson kicks off Kanban Week with The End of Cost of Delay. As the leader of the Kanban movement, he will discuss the future of prioritization using Triage Tables – simple selection, scheduling and priority based on urgency.
Joining us on Tuesday, March 15, Chet Richards will present The Lost Arts of Leadership, Revealed! You'll learn practices you might not associate with leadership, but are absolutely necessary if you're going to be effective.
Kanban Week 2022 will follow the CDC's Covid safety guidelines, along with state and local guidelines for California and the city of San Diego, to ensure a safe event for attendees.