News and Offers From Our Kanban Tools Partners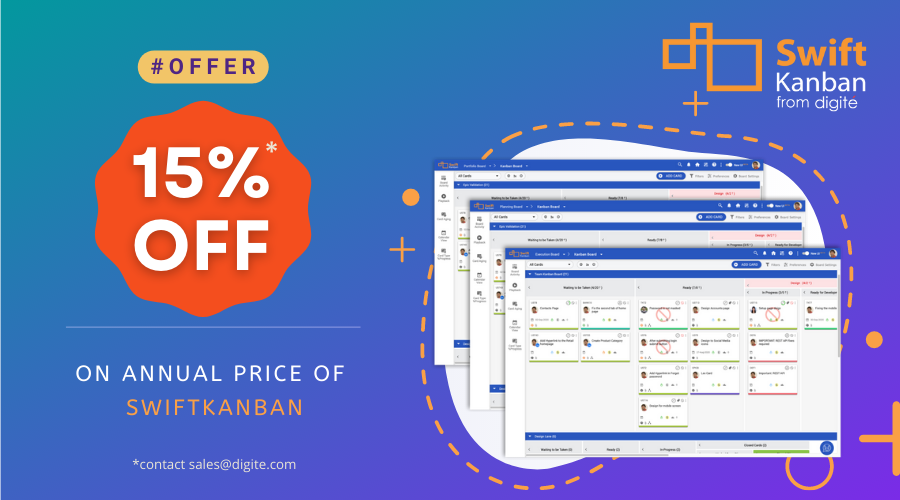 SwiftKanban – 15% Discount on Enterprise Version
SwiftKanban is a Visual Work Management Tool for helping you manage your work effectively and improve continuously. SwiftKanban leverages the simple yet powerful principles of the Kanban Method by combining highly Configurable and Visual Workflow modeling, powerful and actionable Flow Metrics, and ease of use.
Enjoy a 15% discount on your first year of subscription to the Enterprise version of SwiftKanban using code SWIFT15. For more information, send an email to sales@digite.com.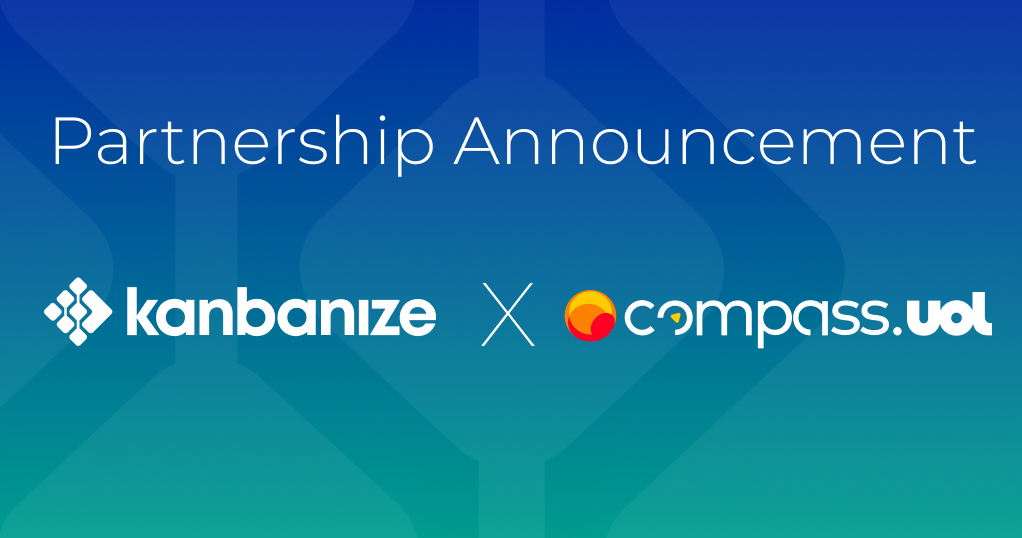 Kanbanize and Compass UOL Partner To Increase Reach in Brazil
"The partnership with Compass UOL is an important next step for Kanbanize, alongside setting up our local office in Sao Paulo. Joining forces is essential to increase Kanbanize's reach in Brazil, enabling support in Portuguese and allowing clients to take advantage of the platform, while leveraging Compass UOL's expertise in the Kanban method," comments Dimitar Karaivanov, CEO of Kanbanize.
Kanbanize software for agile project and portfolio management provides visibility across all projects and portfolios, connects planning with execution, and helps teams deliver faster. Currently they have more than 1000 customers using the tool with many success stories, which can be seen at kanbanize.com.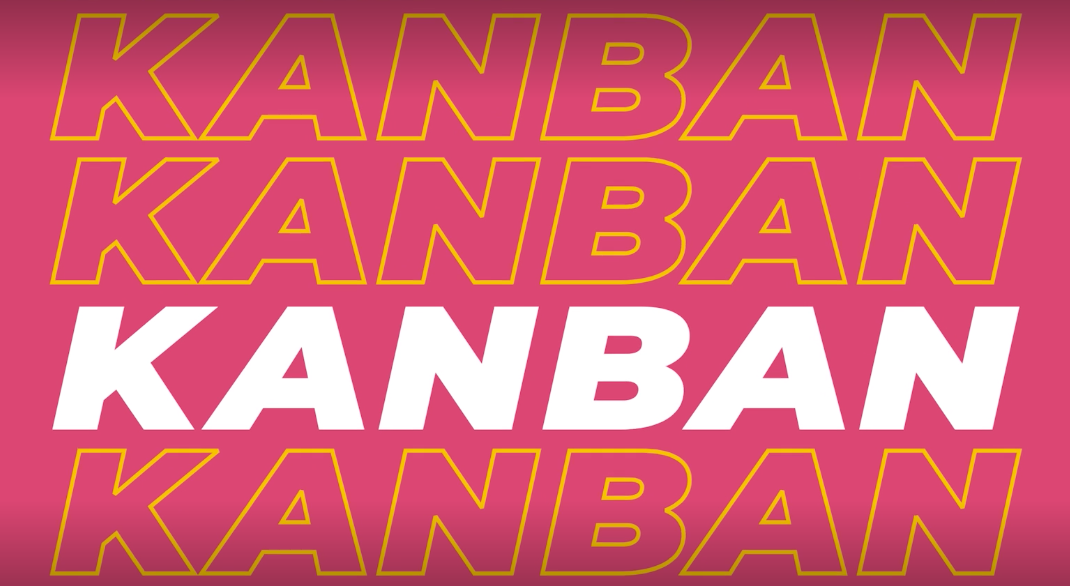 KMM Plus – 3 Months Free Full Access for Students
KMM Plus is your new way to explore Kanban. Explore all latest posters visualizing the main Kanban Method concepts. Read the Kanban Maturity Model 2nd edition book online. Find any concept, case study, or explanation you need. Learn the Kanban Maturity Model at your own pace.
Each student completing a Kanban Maturity Model and/or Kanban Coaching Professional course receives 3 months free full access to KMM Plus. Ask your KMM/KCP trainer for details.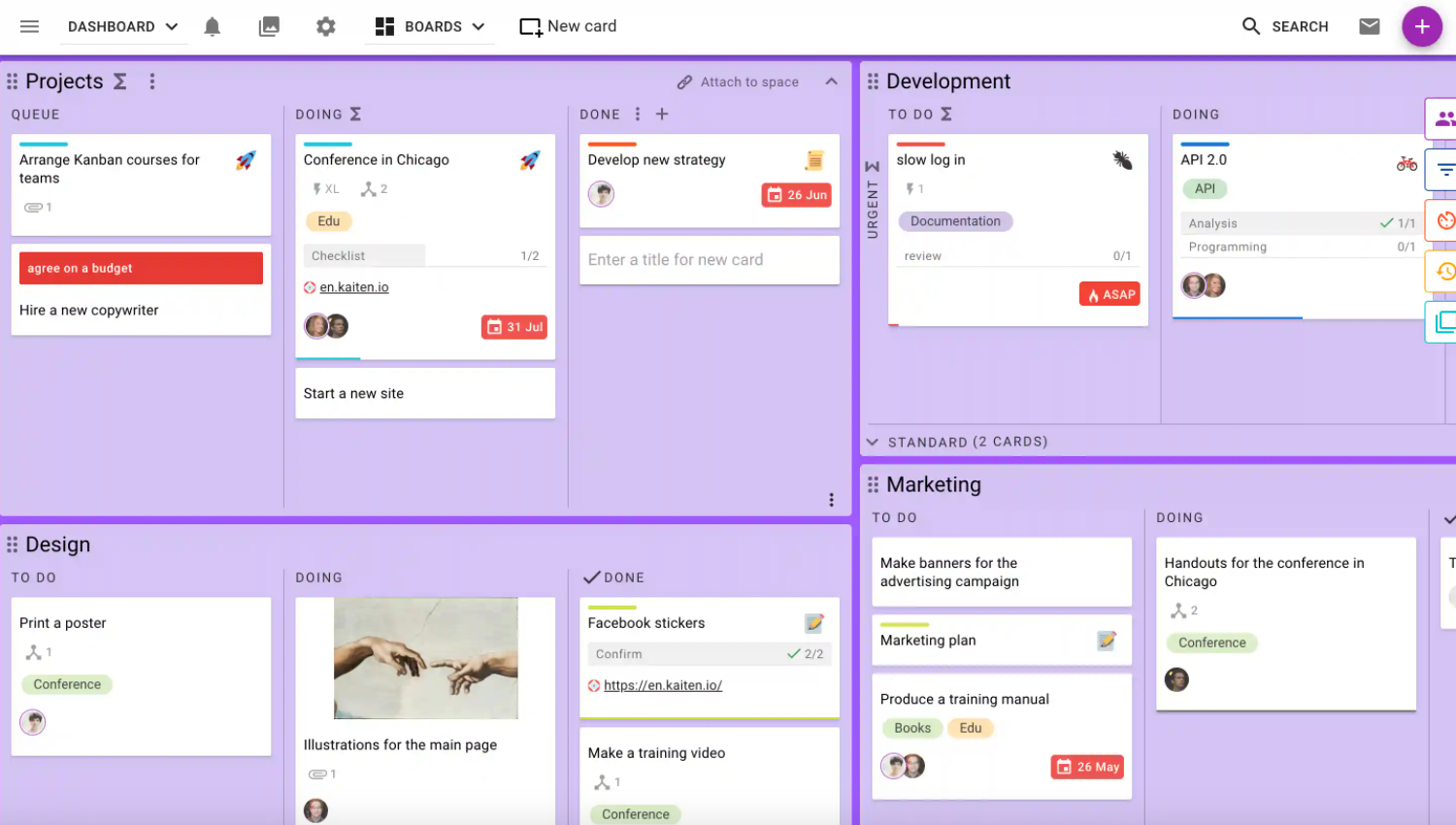 Kaiten – 9 Months Free Trial For Kanban University Clients
Kaiten is not just a Kanban tool, it's an All-In-One productivity platform that provides Document management, User Story Mapping, Service Desk, Scrum framework support and Timelines. Every team in your enterprise will find needed functions.
Until February 28, register with this link or use PROMO code: LYMAYLQJ at kaiten.io. You'll get a 9-month free trial on Kaiten's most expensive PRO tariff plan, which includes the Kanban module (extended board design capabilities, WIP-limits, statistical reporting).