Beyond a Board
Advanced metrics and reporting for data-driven decisions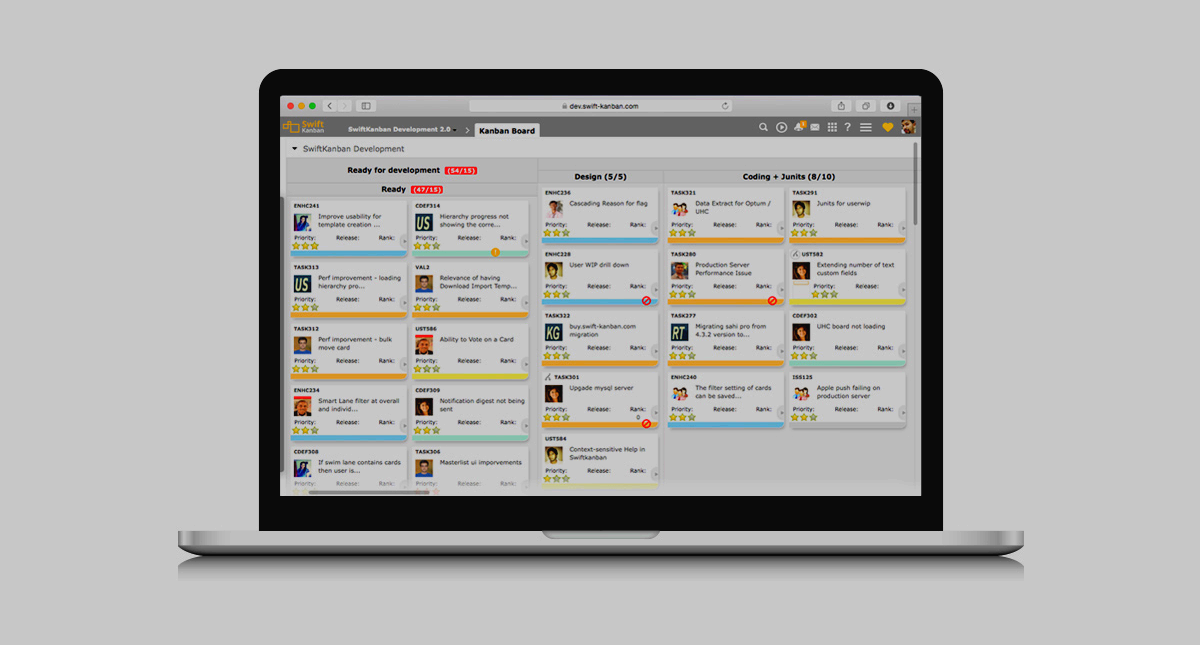 Cost of Delay
What happens if you do NOT do the requested work now?
Model the impact of your scheduling decisions.  Make collaborative choices about what work to start and what to deliver.
Upstream Kanban
Manage portfolio options in a Discovery Kanban system.  Use minimum WIP limits to consider options.
Track status at a high level with upstream roll-up boards and heatmaps that can link to downstream Kanban boards or controlled manually.
Liquidity and Volatility
How often does "in progress" work actually languish on the board, waiting for the right person to pull it?
Knowing your liquidity rate can tell you if you need more (or less) work options or more workers.
Risk Profiles
Visual profiles for each service, feature, or project.
Assess where you are now and how you are evolving, for several risk dimensions that you define.  This is a great tool for clear conversations and decisions about what to do next.