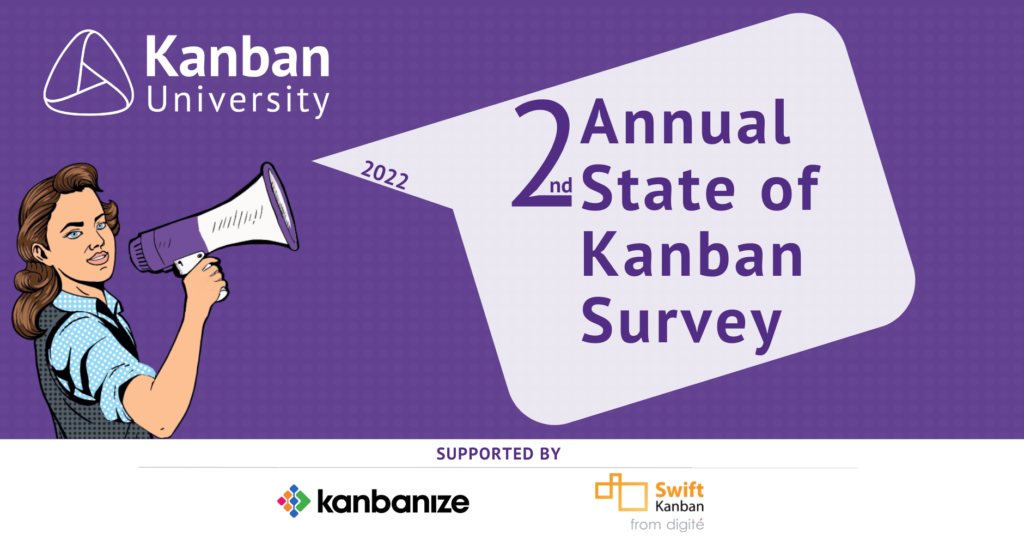 Make Your Voice Heard!
Take Kanban University's 2nd Annual State of Kanban Survey
Your voice is critical to the Kanban community. Kanban University invites you to participate in our State of Kanban Survey 2022, supported by Kanbanize and SwiftKanban from Digité.
Give us a few minutes of your time now and make your mark on the future of Kanban!
Last year, more than 1,000 Kanban practitioners and enthusiasts from around the world participated in the inaugural State of Kanban Survey. Get your free copy of the State of Kanban Report 2021 and find out why they said life is better with Kanban!