10 Things You Should Know About Kanban
click any topic to learn more
1) Every Kanban system is unique
Each organization is unique, so Kanban does not propose a "one size fits all" approach to the work.  Kanban allows the organization to do an honest evaluation of the way it works: the level of demand for work to be done; how the workers deliver on that demand; the rules for when the work is started and how it is handled;  the constraints and dependencies; and ultimately, whether the internal and external customers are satisfied.
3) Kanban is about evolutionary change – not revolutionary
The Kanban system starts with simply mirrors the current way work is done.  Then pain points are identified.  Small changes are made to address only those issues.  Small, gradual changes mean a smooth process that gets big results without trauma.
4) Kanban is committed to agility
While Kanban can work with timeboxed iterations, Kanban is primarily a flow-based system. It optimizes coordination and communication so work can flow more smoothly.  Its managed commitment points and limits on the amount of work in progress assures a focus on the most important work. If market conditions change, Kanban has the super flexibility to shift the selected work.
5) Kanban is grounded in reality
While other systems seem to support wishful thinking and guesses, Kanban is big on measurement, validation, and facts about actual performance. The Kanban Method incorporates the scientific method. When a problem or deficiency is detected, an experiment can be tried through a deliberate process. Most importantly, with Kanban we acknowledge the current reality (including problems) without finger-pointing and instead focus on how the entire system can improve.
6) Kanban is a living system
The Kanban Method is designed to be expanded and extended.  Kanban enthusiasts and thought leaders worldwide have developed new techniques that have resulted in a vast body of knowledge.  Kanban approaches now cover topics like product validation, portfolio management, depth charting, capacity allocation, motivational models and much more.  Kanban is continually modified and extended in collaboration with the broad Kanban community.
7) Kanban is a risk management method
Using Kanban, an organization can look at its current work and develop a risk profile.  What are the associated risks for the different types of work?  What does this mean for how the work is handled?  Because of Kanban's attention to feedback loops and measurement, there is quick validation of results and performance in high risk areas.   As a side benefit, Kanban's handling of risk is so easy and comfortable that workers at all levels can start thinking in terms of organizational risk when they make decisions.
8) Kanban balances demand with capability
Demand, the request to do work, can be managed!  We call this "shaping demand".  There are several methods we teach to improve how work requests are handled.  We also have ways of reducing delay and other factors that eat into productivity. The Kanban Method specifically addresses the challenges of professional services work including the high variation environment of technology businesses.
9) Kanban isn't only for software development or IT
Kanban works for all professional services, which are organizations that produce work that is NOT a physical item.  The delivered work might be digital or it might be a service.
Organizations using Kanban include: education, legal, sales, marketing, HR, design, media, film production, military, customer support, financial, research, insurance, government agencies, and many more.
10) Kanban works at scale
Large organizations are using Kanban with thousands of employees, enterprise wide, including remote branches.  Kanban University offers complete curriculum that provides the tools to scale from individuals and teams to the enterprise.  The Kanban Maturity Model provides a blueprint for organizational maturity and scale.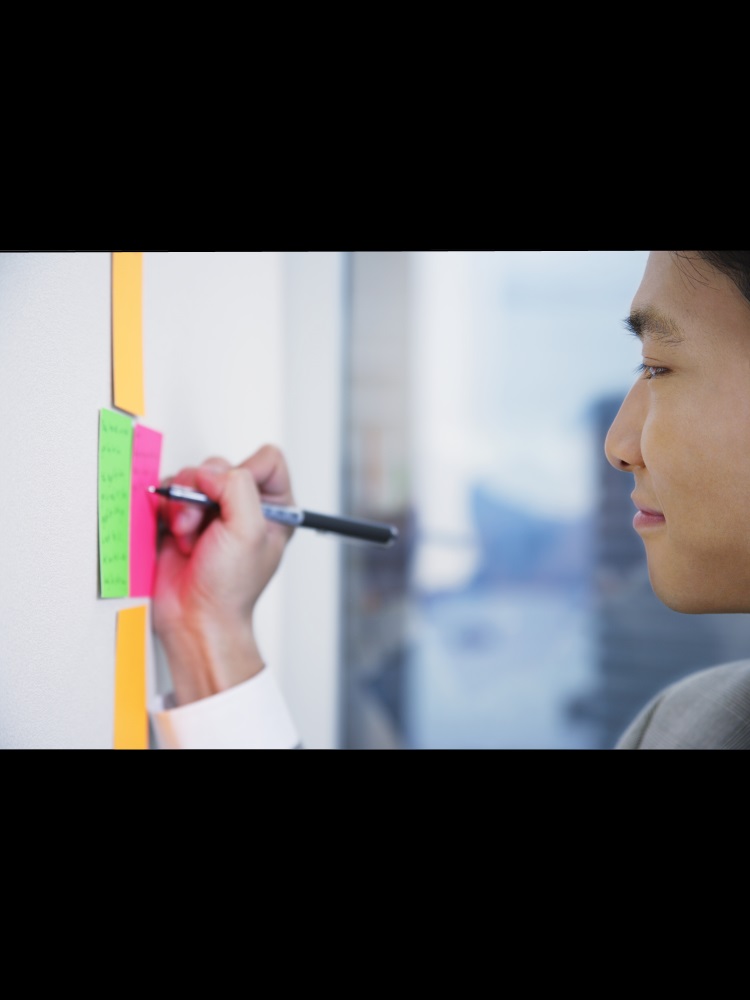 WHAT IS KANBAN?
Kanban is a method of organizing and managing professional services work.
It uses Lean concepts such as limiting work in progress to improve results.
A Kanban system is a model that includes a visual representation of the work, work item types, and the rules by which the work is done. A full Kanban system acts as a risk profile that shows real-time performance against customer expectations.  It goes far beyond visual management of tasks!  Kanban facilitates complex handling of the work and allows real control of the workload.
Kanban University classes teach the steps to guide you through the Kanban Method and model your work using Kanban.
Kanban helps you understand how your work works
WHY KANBAN?
video goes here
WHAT IS KANBAN UNIVERSITY
Kanban University runs several programs to encourage awareness and assure quality in Kanban implementations for professional services work.  Kanban University has several certified Kanban courses offered through its global network of Accredited Kanban Trainers providing a full range of training for professional development.
In addition to classes, Kanban University has several other program:
accreditation of Kanban trainer and coaches
community events such as conferences
published materials
The founder and chairman of Kanban University is David J Anderson.  David is credited with developing the first Kanban implementation for professional services in 2005 when he was with Microsoft.  He brought together ideas from W. Edwards Deming, Taiichi Ohno, Peter Drucker, and Don Reinertsen to create a management method to help balance demand with organizational capability for greater customer satisfaction.
WHEN IS KANBAN APPROPRIATE?