What's New From Our Kanban Tools Partners
KMM Plus – A Proven Playbook and Roadmap to Transform Your Entire Enterprise
The Kanban Maturity Model is always evolving. By learning from users, authors David Anderson and Teodora Bozheva are able to continuously add new information and improvements. Subscribe to KMM Plus today and always have access to the latest content.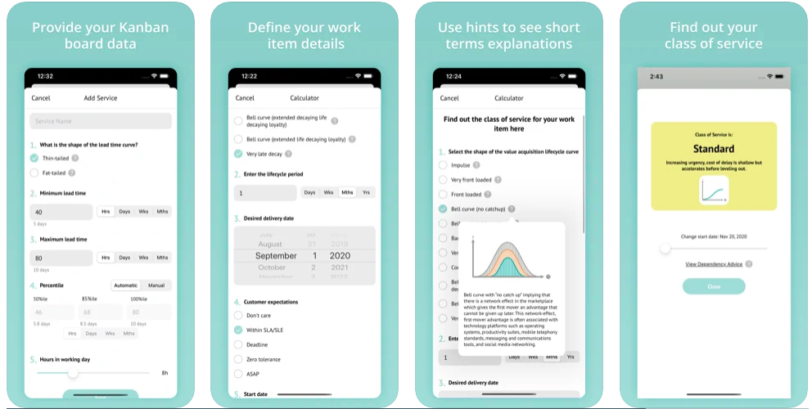 Menta Triage Decision Support – Calculate the Class of Service Even Faster than the Poster
Make confident decisions about the class of service of your work items. No need to guess! Triage Tables is a scientifically verified way to provide you the right class of service, given your start date and customer's expectations.
SwiftKanban – Visual Work Management Tool
SwiftKanban is a Visual Work Management Tool for helping you manage your work effectively and improve continuously. SwiftKanban leverages the simple yet powerful principles of the Kanban Method. It combines highly Configurable and Visual Workflow modeling, powerful and actionable Flow Metrics and ease of use to give you the best Kanban, Scrum or Scrumban tool.
Kanbanize – When You Need The BIG Picture
According to our 1st State of Kanban Report, Kanbanize is the Kanban software that users are most likely to recommend. Kanbanize provides visibility across all projects and portfolios, connects planning with execution, and helps teams deliver faster.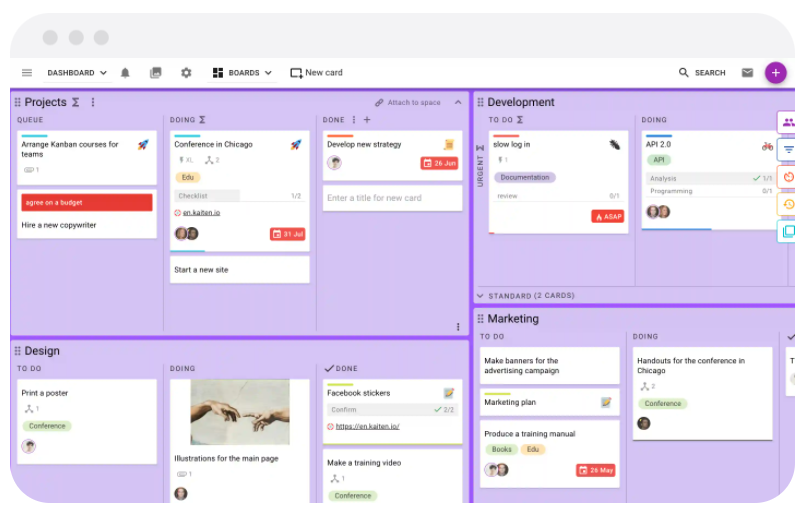 Kaiten – An Online Platform for Planning and Managing Tasks
Kaiten is an online platform for collaborative work. With a built-in proven methodology, it will help you to take your team and business to the next level. Kaiten's Featureban is a simple, fun and highly customizable Kanban simulation game. Since its creation in 2014, it has been used by trainers and coaches in Lean, Agile and Kanban-related events the world over, including Kanban University Certified Training.